Sara & Marshall! Like that movie, Forgetting Sarah Marshall! Yeah, I totally did not notice that until Sara pointed it out to me, but in case I haven't mentioned it, I really enjoyed that movie (I've seen it twice now) and I do recommend it. It's hilarious.
Meanwhile, this Sara & Marshall are also a totally good time! Their wedding is this Saturday, which is fun because I still have the lesson fresh in my mind that as soon as you tell them you're "done" taking their picture, Marshall does something totally goofy. Now I'm prepared!


So you would never know it from this pic, but we only had about an hour to do the engagement session because it was threatening rain the entire time. We made it to our cars just as the first few drops started to fall. Meanwhile, our little whirlwind session was awesome! And it started here, which is (approximately) where these two crazy kids got engaged.

And then on to the canal! One of the things that I have a love/hate relationship with the canal about is the fact that there are just always gonna be people in your shots or walking through your shots. But I like the ones here over Marshall's shoulder--I think they really add something! Also, as you can see, still loving the black and white!


Awwwwwww! Too cute!


Even cuter than too cute!

Laying on the grass ... they had a soccer game after the shoot (which they tried to recruit me for, but my athletic skills top out around ... ZERO). You may wonder how this relates, so I will tell you that in my mind, soccer and grass apparently connect enough to form that sentence. :)

Awwww, what a pretty girl! And Sara's not bad either! Heeeeeeeyyyyyy-ooooohhhhhh! See what I did there?!?! But just kidding, I really was talking about Sara even though they're both super gorgeous. :)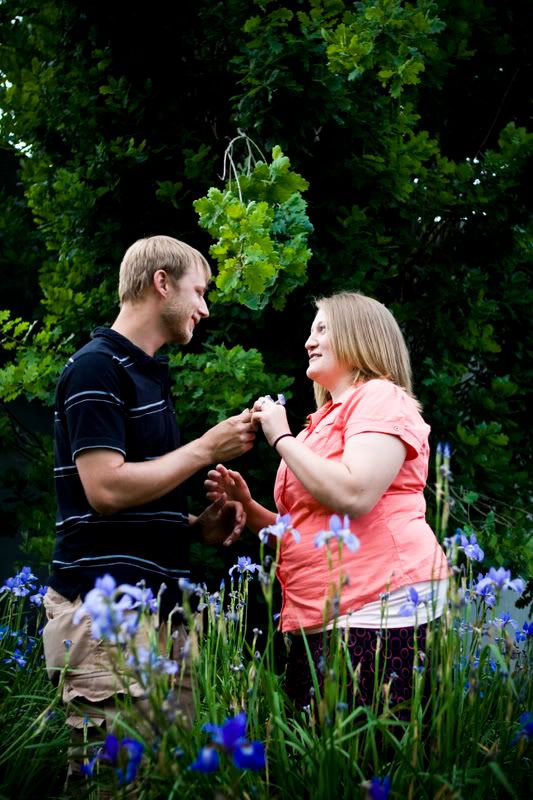 Marshall giving our girl a flower. Also, can I just say how great he is at making her smile? He is just right on top of the perfect joke or doing something funny or cute to make her happy--I know their wedding is going to be so fun and they're going to really love their pictures because of that. :)


See how genuinely happy they look? You just can't fake smiles like that!

Ah, so here is where we started to do a serious one. I'm not actually sure how that started. All I know is that Marshall really had the badass, intense stare down, and Sara could not hold it together. This is about as "serious" as it got (but of course, I still love it). Meanwhile, all that concentration was totally worth it because it resulted in this next one: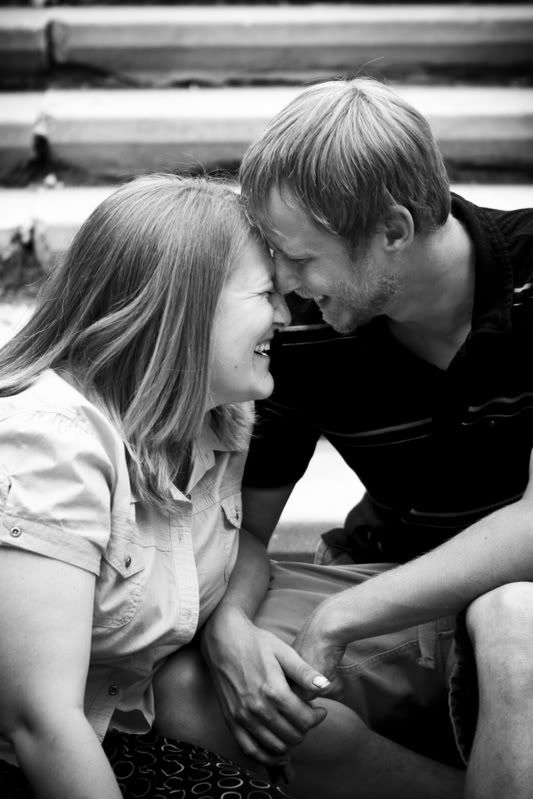 OMG, I am in love, in LOVE with this picture because, once again, it is like the camera isn't even there and those are my absolute favorite kind.

Alright, tiny confession, I did a little work to the sky (burning), and it was a little bluer and a tiny bit less ominous. But still, this was toward the end, and the rain was definitely coming, and don't you think it made for a fantastic picture?
Oh, like we could go without a silhouette picture! You guys know I freaking love them. :)
Alright, y'all, the unthinkable has happened and I am all caught up on editing. Of course, this will only last until Saturday and in the meantime, I have a TON of other stuff to be working on, so please allow me at least 24 hours to respond to e-mail. I promise I still love you and would never forget about you. But it's officially June, and wedding season is underway! Yay!