Okay, so I SWEAR I narrowed it down as much as I could but the honest truth is that I ended up with 187 pictures of Alex that I posted to the gallery (
here
), and I could've easily put 187 up on the blog. But I figure at least one or two of you reading this have lives, so I TRIED to keep it to a minimum. Did I succeed? Well, it depends. If you mean did I succeed at keeping this blog short? No. But did I succeed at getting awesome pictures of a totally hot babe? Heck yes I did!
Alex and I tried basically all summer to get together and take pictures, and it kept raining. We finally just said screw it and went out one day after work and took pictures entirely in and on a parking garage. Seriously, we never left the garage, and I'm so impressed at the variety we came up with. Check it--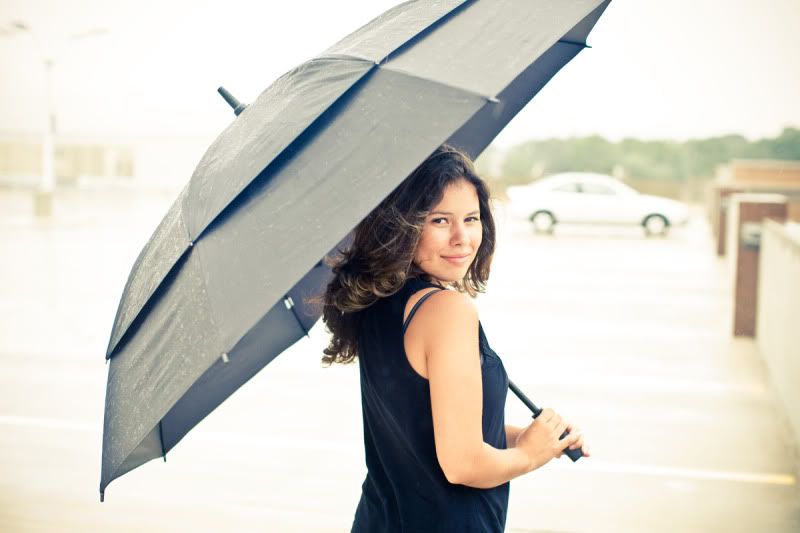 Love this, up to and including the car in the background. I saw a discussion on another photographer's Facebook page about how they don't like including modern cars in any of their pics because they feel like it dates them, but someone else pointed out how glad they were for all of the cars in their old family photos for exactly that reason, so I'm just totally embracing it. And also, isn't Alex GOOOORGEOUS? YES!
WHAT?!?! This picture is totally stunning and I can't get over it, but then I have to try because there are a ton in here just as beautiful. Alex was a fantastic model, no question about it--I feel like I should go try to sell these pics to a magazine like ... now.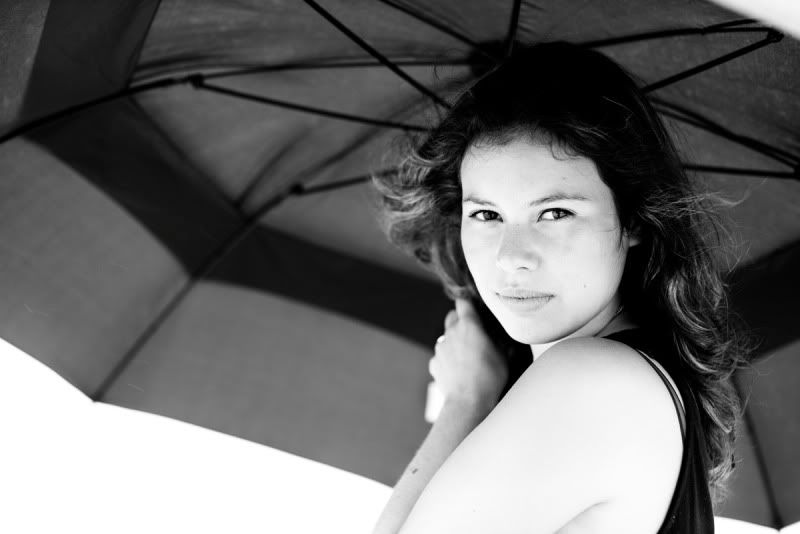 SHUT UP! Do you see what I mean?!?! She was so good at expressing with her eyes, it was just incredible. A lot of people take awhile to warm up during a session, but these pictures with the umbrellas were the first set we took and she was already killing it!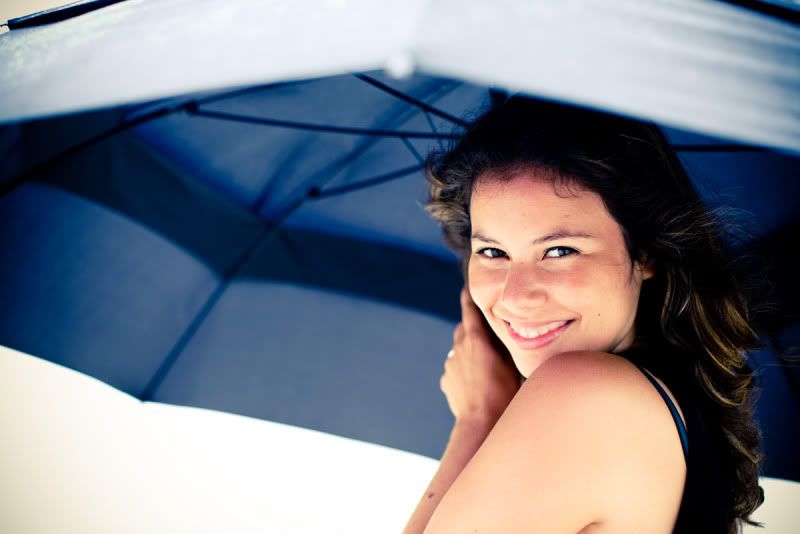 Aaaahhh, she's so cute! And she had trouble not laughing at me because I'm so funny. :)
This just kills me. Definitely one of my faves. And I love how the rainbow umbrella turned out--I keep it in my trunk and I've been dying to bust it out.
My big secret is that even though she's 21, I'm TOTALLY going to pass Alex off as a senior. She's so youthful and vibrant that it isn't even a stretch. And it's pooooossible that I've got a new senior picture site launching soon ... at least that's the word on the street!
Okay, so here, we were in a stairwell with a big window, and I LOVE how these came out, and besides, how bad ass is a girl with a guitar? Do you know ANYONE who doesn't love a girl with a guitar? Thought so.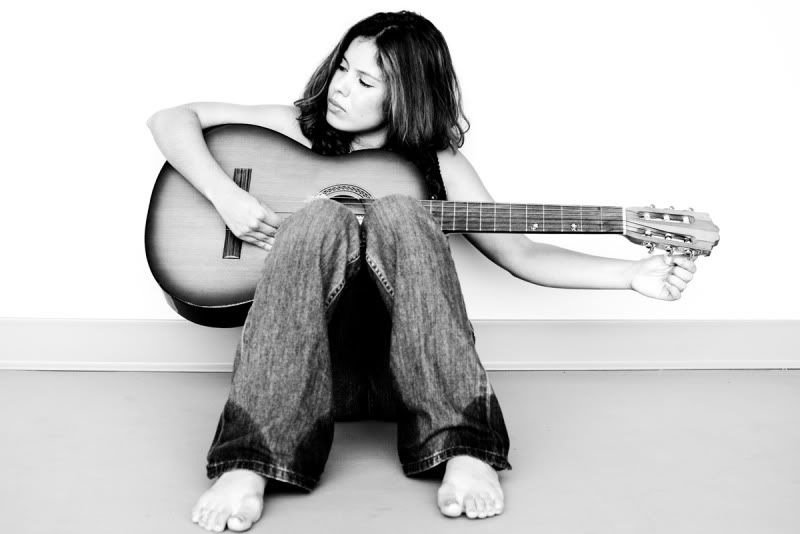 A little tuning action. I just liked the mood. And the wet pant legs. :)
This one was totally Alex's idea and I LOVED it and wanted to make sure everyone got the benefit of her art direction. :)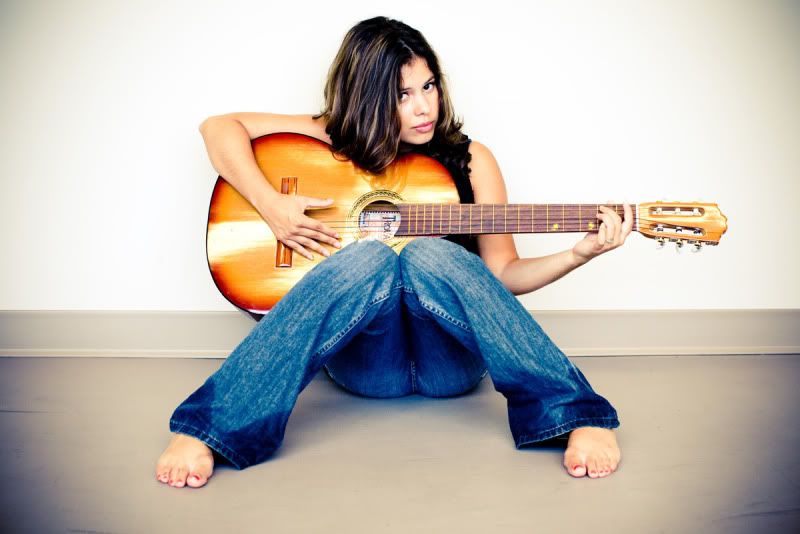 Oh, this is so great, and SO a look that I regularly get from Alex. And do you know, I didn't even know until that day that she played the guitar? I mean ... how did I MISS that?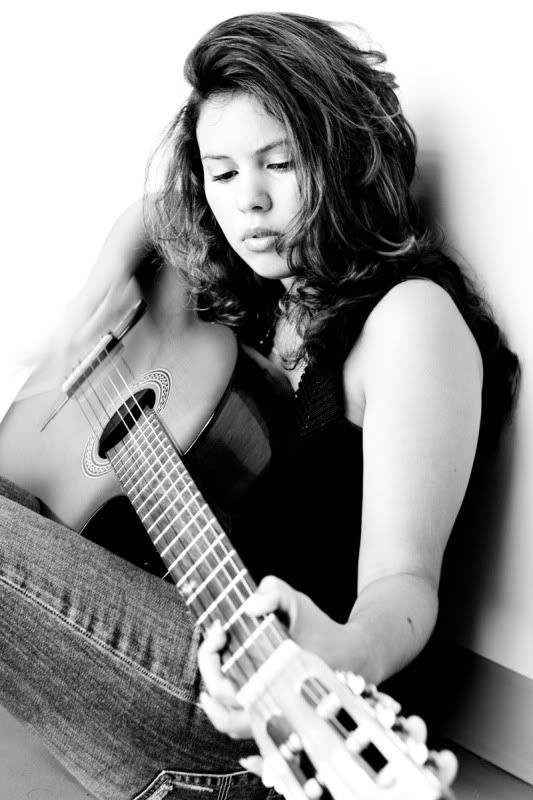 I remember loving this even when it was in the camera because everything is in such clear focus, except for her hand, which is strumming and you can just tell is rocking it out. I'm always saying dumb things like, "Wouldn't it be cool if they made pictures that moved, or that had SOUND?" and Billy's like, "Ummmm ... it's called MOVIES." Don't you just hate it when he's right? But seriously, I think this picture is as close as a picture gets to moving and having sound without actually being a movie. :)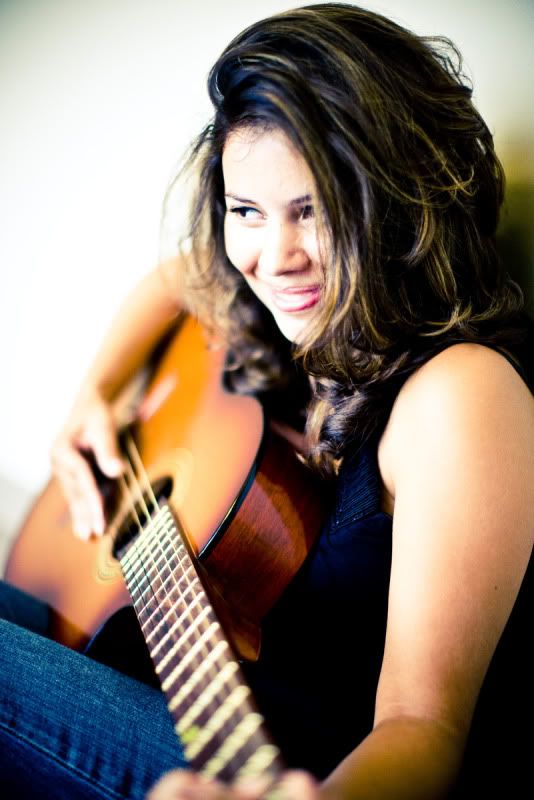 So fun and GORGEOUS. This one I also pictured as a magazine shot. Love it.
She just looked so fresh and cute here, and I thought this was a great, natural picture.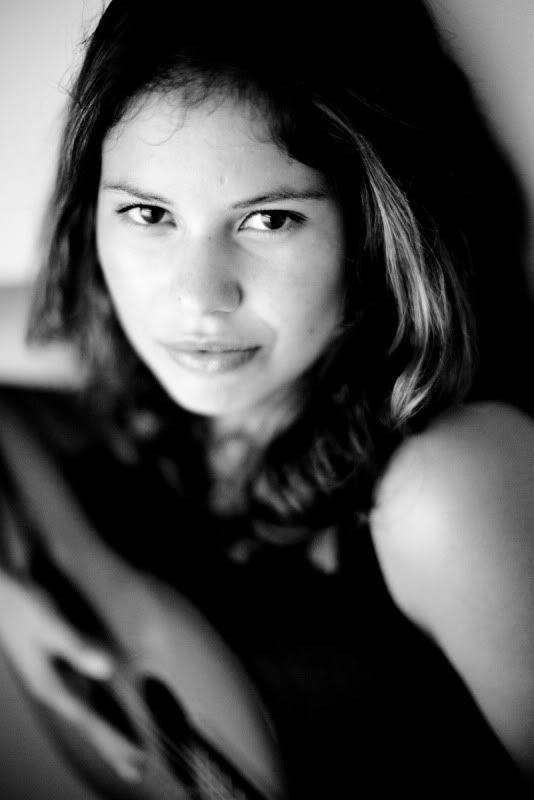 Alex has probably never even HEARD of M*A*S*H, but in the words of M*A*S*H*--HOT LIPS! I am soooo jealous. And also, don't try to strike up a conversation with me about M*A*S*H* because I always turned it off whenever it came on TV when I was a kid. All I know about it is that there were characters named Hot Lips and Hawkeye, but that won't stop me from exploiting what little knowledge I have when it benefits me. :)
OMG, I am DYING OF HOTNESS here. Seriously? HOT. Girl has some attitude (in the good way)!
At this point, I'm just like ... WOW. These are amazing. I am like, patting myself on the back, tooting my own horn, giving my own butt a "good game" pat ... you name it. Although, I should probably give a little shout out to my newly upgraded camera, the Canon 5D. It's totally rad.
Although, I will also say that the person BEHIND the camera may have a trick or two up her sleeve as well. :) Alex posted this picture as her Facebook profile pic, and she was immediately flooded with comments about how they thought it was Shakira at first. TOTALLY. And I love Shakira--me and Amy once got in a huge fight about Shakira and whether she got enough play (my vote was no, she does not get enough play). We were totally serious and didn't talk to each other for like fifteen minutes after that fight. MAJOR drama! (Yeah, we were like ... 24. Judge away.)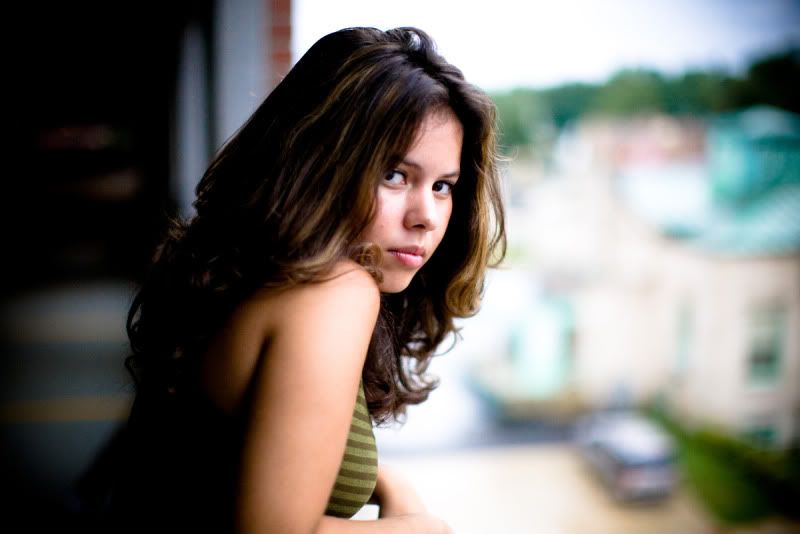 Alex happened to have a change of clothes in her car, which was somehow not at all shocking. A single girl's gotta be prepared! But I loved this--loved the light, loved the scene behind her, and like I said, she's great at being expressive and yet also really subtle. Step 1: Call Tyra Banks. Step 2: Collect finder's fee. Step 3: Live it up. :)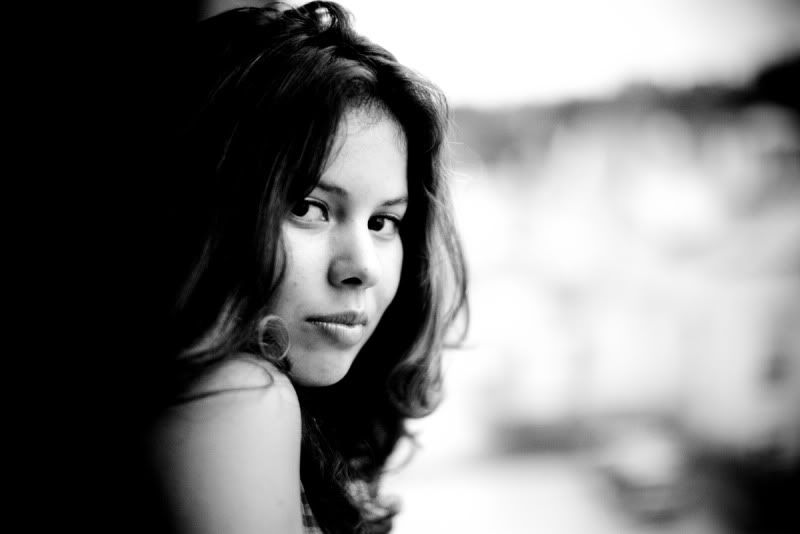 Beautiful. Worthy of hanging in a gallery somewhere. I LOVE this.
And finally ... wow. I LOVED this session. Seriously, Alex was an incredible subject and it was the perfect thing to get the creative juices flowing for me, what with the insane weather and being limited to the parking garage. Those forced creativity situations, while obviously not ideal for all the time, can be so fulfilling and challenging and I was glad we got to do it. AND I'll be glad when we get to go out and see the sun for our "real" session. :)
Thank you so much, Alex! You're such a good friend and I had so much fun!