Alright, friends! I promised you some sneak peeks, so here we go! This is Mindy & Chris's wedding (and by the way, I know that the grammatically correct thing is to say Chris', but I always think that looks beyond weird and I just can't bring myself to do it), which I am underway on editing now. And it's fabulous. All these pictures are out and about in Fountain Square, and hopefully they leave you wanting just a little bit more! :)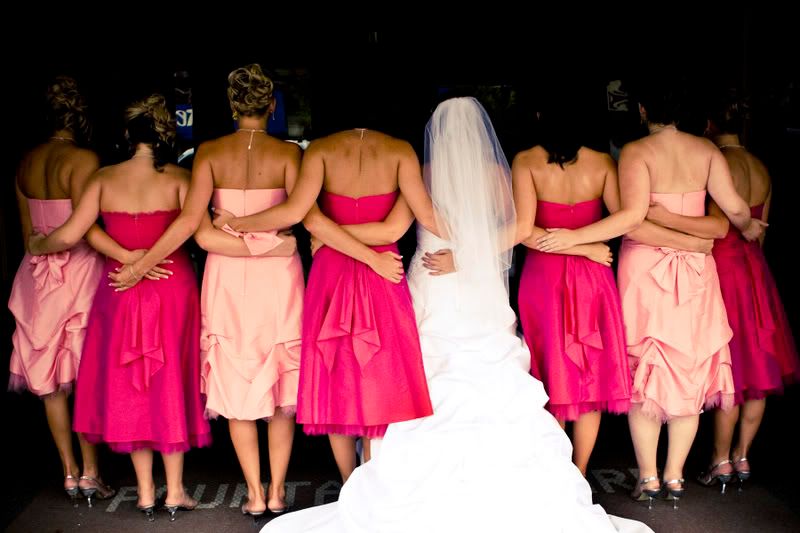 The girls!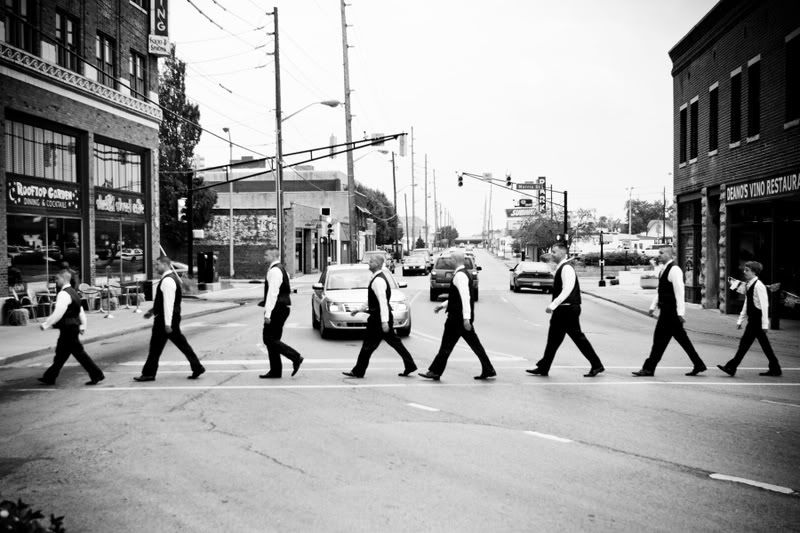 The boys!
The entire bridal party, jumping for joys!
(Okay, so I know it that "joys" is like ... totally wrong, but my little poem was NOT going to work any other way, so ... yeah.)
Seriously, these are some of my favorite group shots of like ... all time, and they are totally going on my website! So, so, SO cute, and the second two were all Mindy's idea! I LOVED how they turned out. :)
If anybody wants to get on the list to be notified when the full gallery goes live, head over to my
Instaproofs
site and just click on Mindy & Chris and enter your e-mail address. I'll send one out when they all get posted. :)
Blog extravaganza continues tomorrow with Rachel & John's engagement!