Man, you guys. Chicago in the fall is just really, really nice. I'm not so sure about the winter, but the last several weeks have been excellent. And living near water, even if I don't get to see it all the time, is awesome.


I took these pictures while I was out with Mollie doing her senior pictures at Navy Pier. I just finished them up last night, so they're going to be up soon, maybe by tomorrow even. You'll also be seeing Lacey & Branson's wedding by the end of the week, and if I get REALLY ambitious, a preview for Sarah and Corey's wedding. I will be out of town and back in Indianapolis for my final wedding of the season this weekend, though, so if it doesn't happen by Friday, it'll be sometime early next week.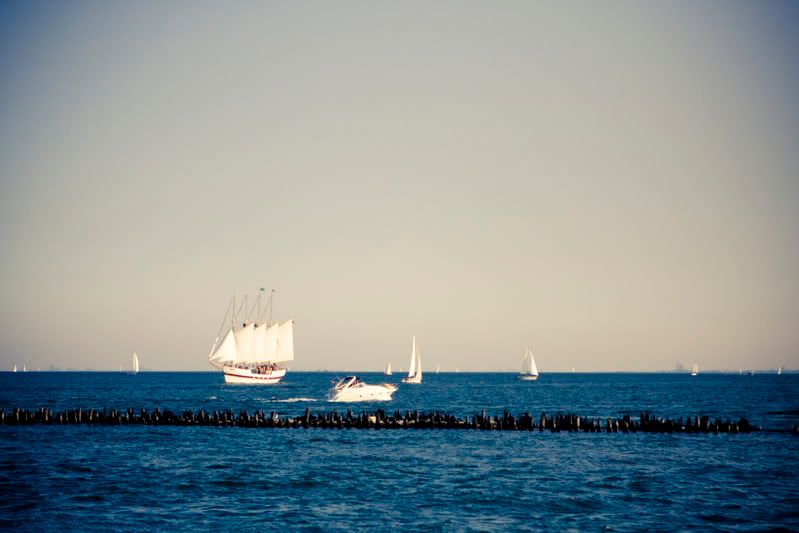 I love this. I mean, I love the picture, but it was so pretty on the actual day, too.
I've got quite a bit more editing to do before wedding season is good and truly finished, but everything is going great and I can't believe how much I've learned after just one year of being in business big time. I think I'll probably take some time to write about that and share what's going on and what will be coming up when things slow down a little bit, but in the meantime, I guess I'm feeling a little sappy this morning and just wanted to say thank you to all the people who have been so supportive, who gave me a chance when I really needed one, who faithfully read my blog (and James, who comments almost every single time!), who continue to encourage me and pimp my name to all their friends who need pictures, and who make me feel like everything is possible. One of the things my mom has said to me over and over, because I am always in need of some sort of help and a little resistant to taking it, is that no one does it alone. It's so true, and setting out on big endeavors will reinforce it to you over and over.
So anyway, thanks again, everyone, for being the village that is raising Sarah, and look forward to a big week of blogging! :)