You guys! It's time for another one already! Can you believe it? I'm all done with shooting weddings for the year, so now I'm going insane on editing (in the good way, not in the bad and/or literal way). I promise all you brides that I am putting in as many hours as I can on these as determined by the laws of physics and so forth, because I know you're all excited to get your pics and I'm excited for you to have them!
But for now, let's get down to business! Sarah and Corey ... I can't even begin to tell you how much fun I had with these two, and again, I'm saving the best pictures and the best stories for the big blog, but I have to get you excited so here's a little teaser.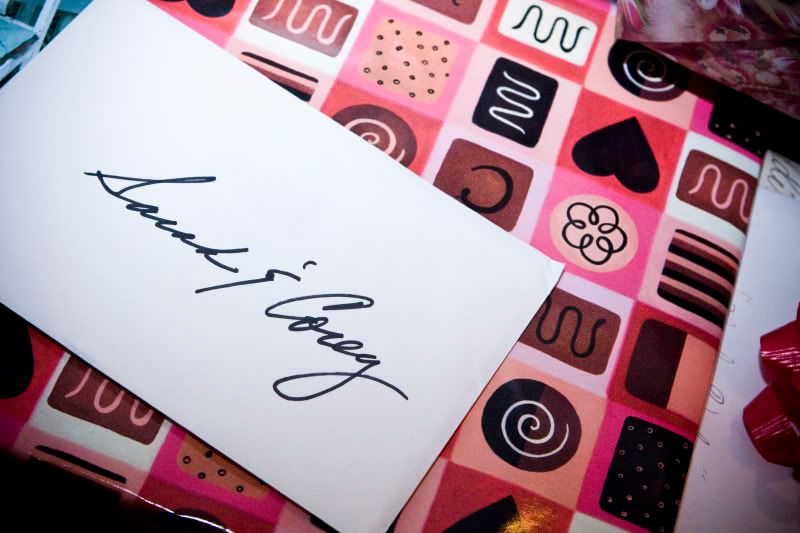 So, I have a major thing for handwriting. My parents used to comment on how much trash I could pull out of my room at any given moment, but I swear that it was all filled up sheets of paper of me practicing my handwriting. (I was a dork. And poor. So you make your own entertainment. And I had extensive piles of scrap paper and pens.) Anyway, whoever wrote this card gets my approval. And now I'm fighting the urge to go practice replicating that. :)
Sarah is SO CUTE. Do you guys all remember their engagement pictures, or do I need to post a refresher link in the wedding post? They were the ones at the Speedway.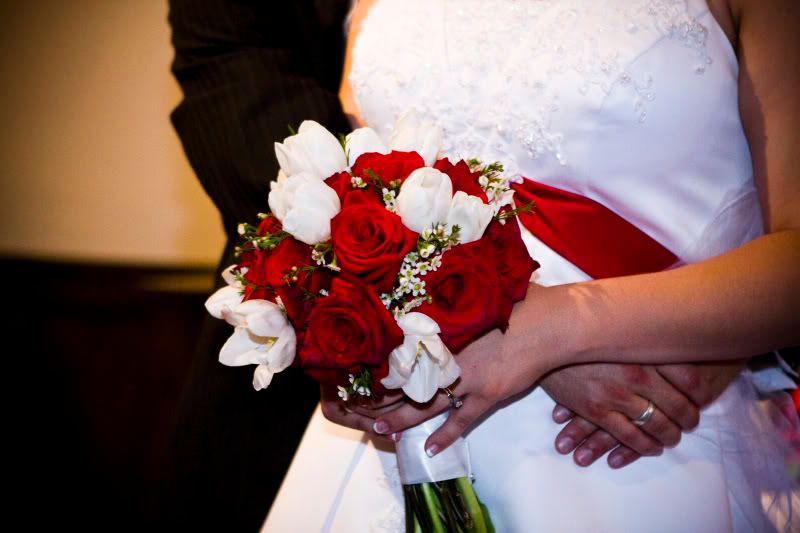 The details in this wedding are SO great, and I am happy to tell you that Sarah and Corey got my favorite ring shot of the year. And there have been awesome ones (I mean, hello, I JUST posted the Scrabble one, so you know this is good!). So get excited for that!
Sarah's dad officiated the wedding, so we have a lot of fun pictures to come from that. In fact, Billy used to be a wedding videographer's assistant (are we seeing a pattern here?), and he said he thought Sarah and Corey's ceremony would be an awesome one to have on tape because she's so cute and animated, and there was a special connection for them with her dad.
Aaaaaagggghhhh! Gorgeous overload!
Alright, y'all, I'm going to do everything I can to have these up in a week, but it may take longer. Sometimes I make lofty goals that I'm not sure I can reach, but I figure it helps to tell a bunch of people so I'll be really really embarassed if I fail. (Oh, speaking of fail, one of my favorite blogs that I subscribe to is
Fail Blog
. If you're looking for something to entertain you while your boss isn't looking, or if you just like feeling that there are people out there who have done stupider things than you--and who doesn't?--I recommend it highly.) What was I even talking about? Oh, right. That's about twice as fast as I would normally anticipate, so if I don't make it, be gentle, but give me a hard time. You're also allowed to go the insult route, but only if you're funny.