Do you guys like my title? It is, as my old roommate Amity would say, an inside joke with myself. I named the posts Part Uno and Part B, because I love that part in Home Alone so much when Buzz is giving a list of why Kevin is fine by himself in the house, and he numbers it "A", "2", and "D", which I have always found hilarious.
Y'all, I am a pop culture junkie. I can't help it. I don't want to help it. I just want to acknowledge it. :)
Anyway, I only forgot two pictures, but they are really important and you need to see them and lavish your love upon them. Ready? Go.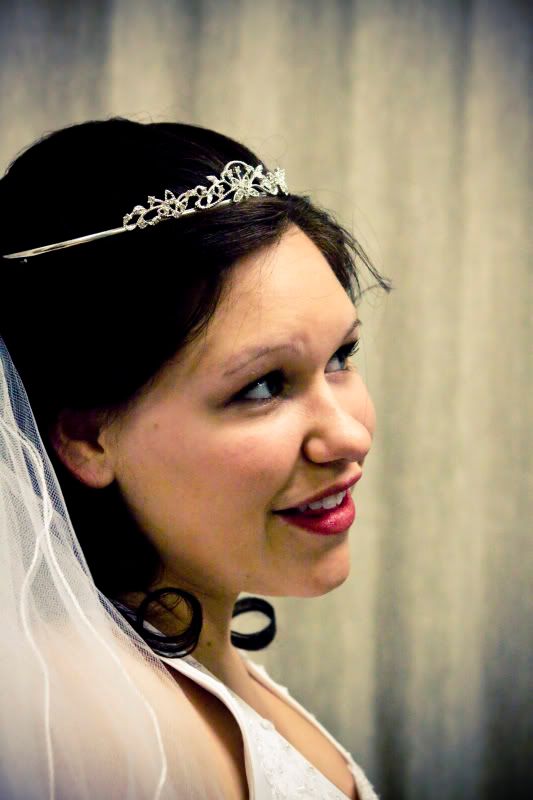 Sarah pre-wedding. Looking gorgeous and amazing and beautiful and marvelous.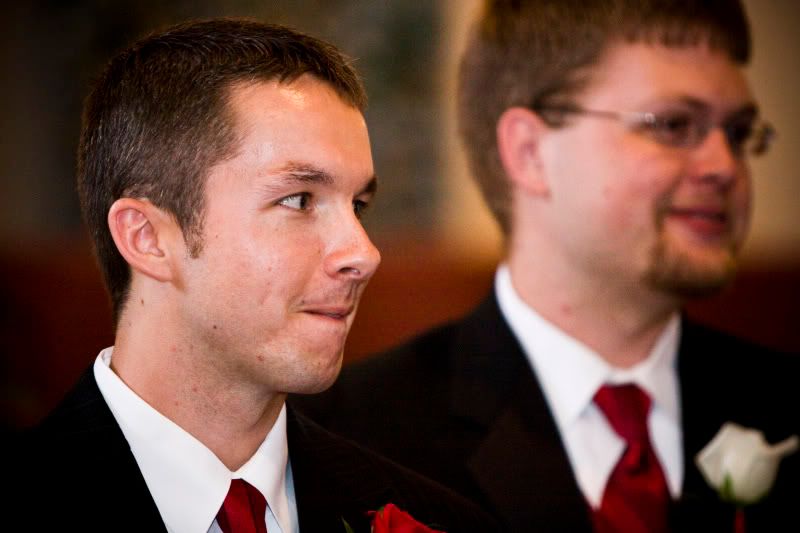 And this one? Perfect. He's waiting for her to come down the aisle. And as a photographer, this is kind of the moment you live for.